The basics of MLA Citation in a nutshell
Your final product, at the end of your paper, will be a Works Cited page.
To let your reader know exactly where you found your ideas and quotes within your paper, MLA directs you to use In-Text Citation.
Unless otherwise instructed by your teacher, skip the title page. MLA papers have a first page with your name, instructor, class and date double-spaced in the upper left-hand corner, followed by the title in the center and then the essay double spaced after.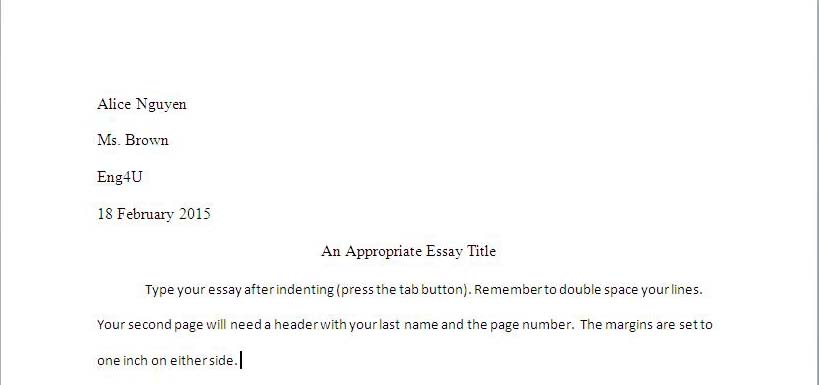 The basic format for print is as follows:  author's last name, first name.  Title.  City of Publication:  Publisher, Year of Publication. Medium of Publication.
example:
Brachares, Ann. The Sisterhood of the Traveling Pants. New York: Delacorte, 2001. Print.
The basic format for web sources is: author's last name, first name. "Document Title."  Name of Website.  Publisher/Sponsor,  Date of Publication. Medium. Date Accessed.
example:
Robey, Jason. "Swimming Lions." Discovery Channel. Discovery Communications, 20 Dec. 2004. Web. 16 May 2005.
See the Citation Guide on BibMe for further details and for the Citation Builder to help make your Works Cited page: